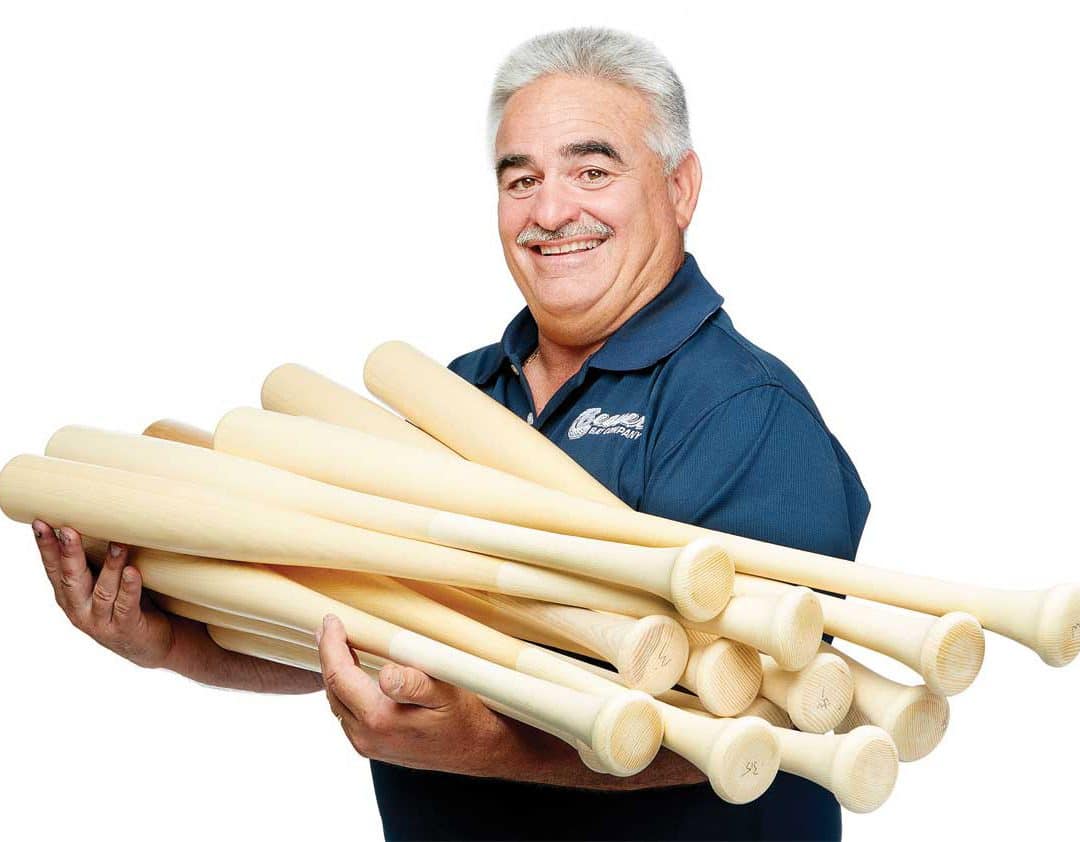 A retired entrepreneur starts a new business making baseball bats.
By PAT MERTZ ESSWEIN, Associate Editor
From Kiplinger's Personal Finance, September 2015
Kiplinger's spoke with Peter Curti (pictured at left), 55, founder and owner of Beaver Bat Co., an Oceanside, N.Y.-based sports equipment company, about why he decided to pursue entrepreneurship after retirement. Read on for an excerpt from our interview:
You're a baseball fan? I love baseball. I played in high school and college, and my youngest son, Michael, pitches for his college team. I'm a die-hard Yankees fan. I collect Yankees memorabilia, including about 30 bats. My wife, Janet, told me, "If you bring home one more bat, I'll hit you over the head."
So now you make them. How did that happen? In 2007 my partner and I liquidated a company that we had owned for about a decade. We built cell-phone towers and employed about 100 people. Afterward, I retired and spent a few years hanging out, but I get bored easily. I looked at another bat company that was for sale for $1 million, but I didn't want to put my life savings into someone else's business. Then, as a favor to my son's friend, I used the copy lathe in my garage to duplicate a bat that he broke and the manufacturer had discontinued. Next thing I know, his coach says everyone on the team is using the bat and asks for 100 of them.
What did you need to start? I already owned a 10,000-square-foot building. I took $55,000 from my savings to buy an American-made CNC machine. [CNC stands for computer numerical control. The computer-guided machine cuts material in three dimensions.] I also spent $13,000 for an engraver and $7,000 for my Web site. It took me about a year to really understand all the things that go into making a bat.
What kind of wood do you use? I buy my wood from a vendor that sells to other bat makers licensed by major-league teams. I make about 80% of my bats from maple, 15% from ash and 5% from birch. The wood is straight-grained, dense and hand-split—not machine-sawed—to follow its natural grain, which makes it stronger and safer. I pay about $25 for one maple billet [a bat blank ready to be shaped]. Plus, my company was one of the first to let clients custom-design their bats online, including player and team names and colors.
The cost? My motto is "Major-league-grade bats for minor-league prices." I charge $29 to $69 for a bat. The biggest challenge? Letting people know that you can buy a bat for $69 and it will work as well as or better than one that costs $200.
Who do you sell to? I supply youth leagues, collegiate and men's leagues, and the Long Island Ducks, who play in the Atlantic League.
Not the major leagues? No. I'd have to pay thousands of dollars in application and insurance fees before the first guy swings a bat. And there are only 750 guys swinging bats.
How has business grown? I sold 69 bats in my first year; last year I sold about 12,000. I have three employees, including my wife. Gross sales in 2014 were about $400,000, and I expect about the same in 2015. The extra income helped me buy a house in Florida, where we go during the slow months in late summer.
Your plans for the future? I'm thinking about opening a small factory in Florida, so we could go down there in the winter. I work 12/7 because I want to, and I'll do this until I'm dead. But it's like running a bakery for baseball bats.